Education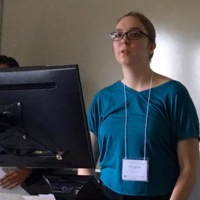 An Introduction to Digital Humanities
for Undergraduates (5 credits) and Graduates (3-5 credits)
An Introduction to Digital Humanities combines traditional training in the core skills associated with historical and literary research, coupled with essential competencies in computer literacy. Students work in a team based, collaborative and interdisciplinary learning environment to create a scholarly digital exhibit using best practice methodologies. These include project and data management, sourcing and structuring data, and working to 'make things' with a range of open source digital tools. This process provides insights into the challenges of working in a digital environment within the field of humanities, as well as the great potential it offers to interact with historical data in new ways. No pre-requisites or digital experience necessary for students joining this class. Offered Fall 2015 and both Winter and Spring 2016. Funded by a grant from the Jackson School of International Studies, and with thanks to Helene Williams of the UW iSchool, Ann Lally of UW Special Collections, Theodore Gerontakos of UW Libraries and Paige Morgan, Digital Humanities Librarian at the University of Miami for guest lecturing and sharing lesson plans and advice.
Course Syllabus (Spring Quarter 2016)
Course Tutorials (in development)
Class Websites
Emma Andrews Diary Student Internships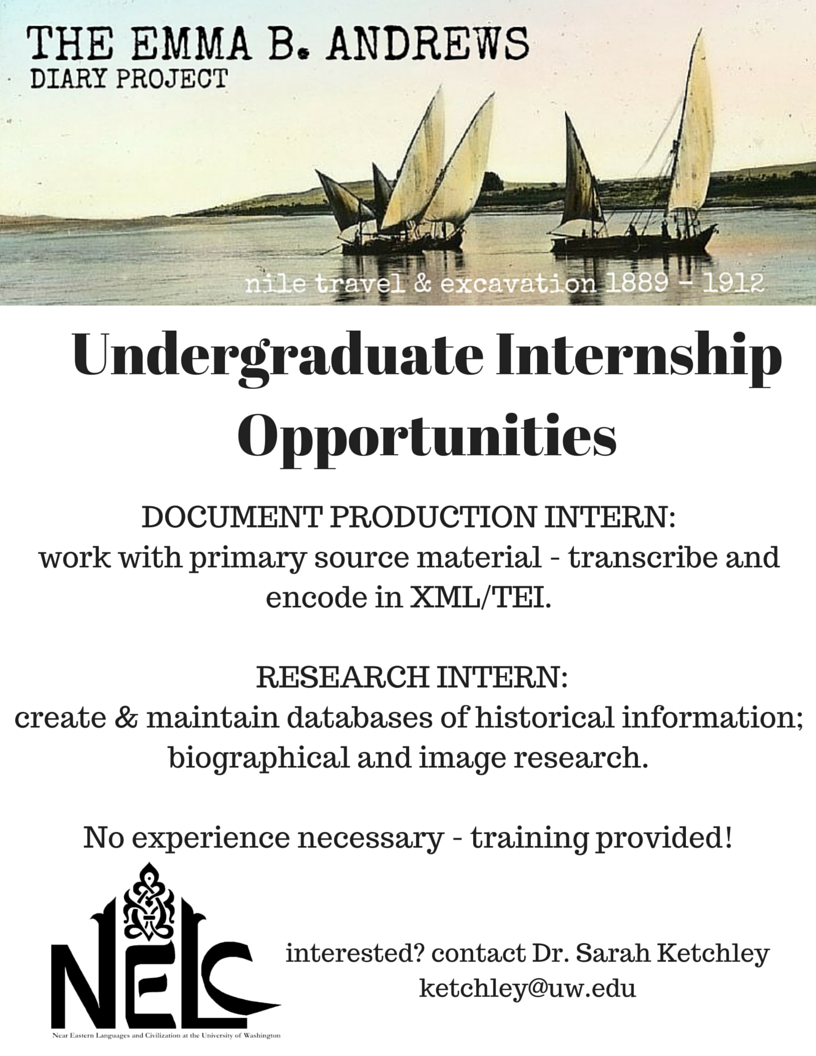 We accept applications to join our student internship program at the beginning of the Fall, Winter and Spring Quarters. NELC 499 Independent Research Credits are available for participation in our program. No experience is necessary! Our project team is friendly, dynamic and innovative.
We advertise available opportunities on the Undergraduate Research Program website at the University of Washington. We also post on the Emma Andrews Facebook page and Twitter feed. Look out for our flyers around campus. You can also email ketchley@uw.edu for more information.
Check out some of the work our interns have completed over the past 4 years, and presented at numerous undergraduate symposia.
Current Opportunities:
Document Production Intern
Historical Research Intern