Case Holt Correspondence
This work is focusing on the transcription and encoding of a collection of handwritten letters dating to 1895 and 1896, between mother and daughter Emily and Julia Case Holt. Emily wrote regularly to Julia, who had left their hometown of Worthington to live in Chicago. Emily was a cousin of Emma B. Andrews, and the collection includes one letter from Emma to Emily, written from the Reef in Newport.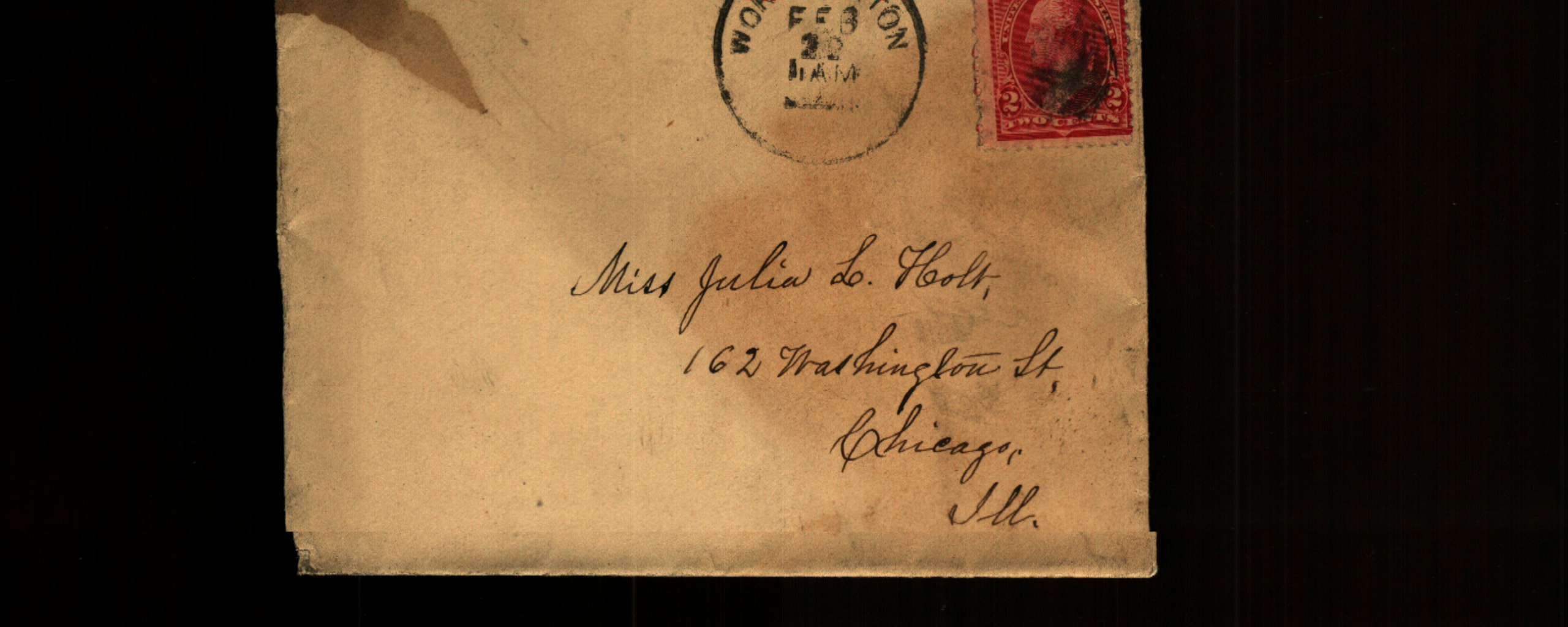 Dated 2-25-1895, this letter was written in Worthington by Mrs Emily Case Holt to her daughter Julia Case Holt in Chicago.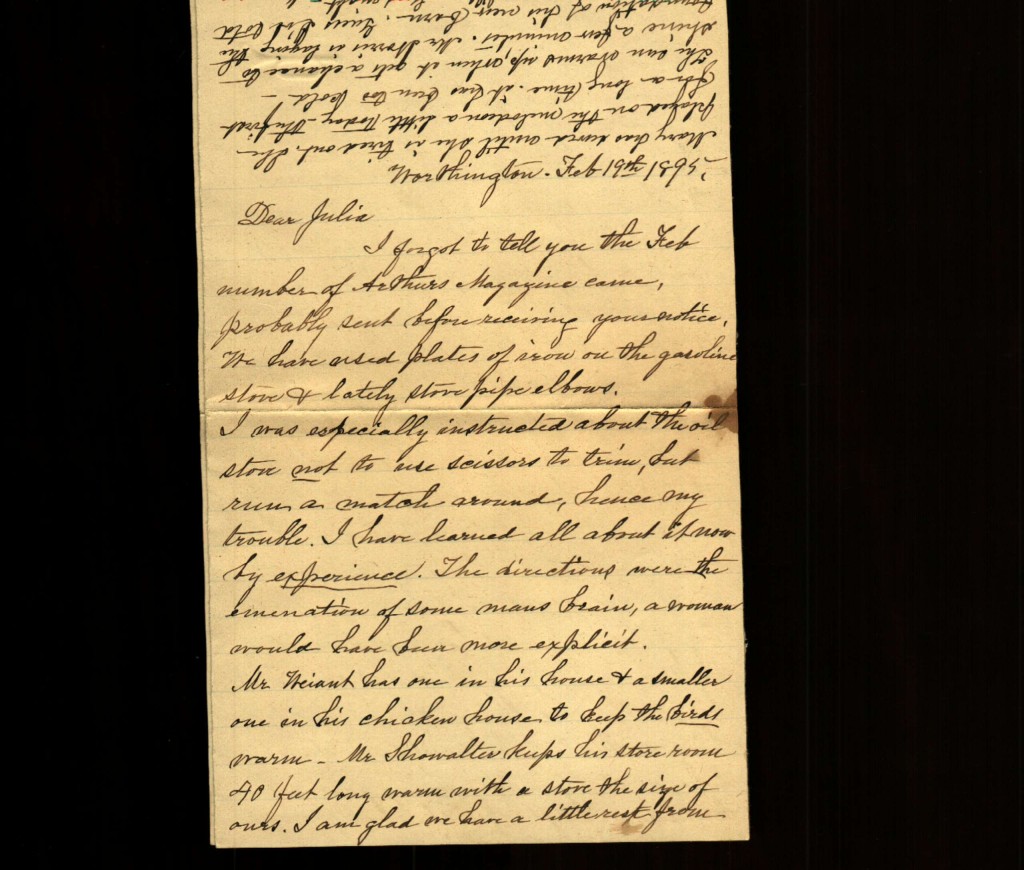 First page of letter from Emily to Julia, 2-25-1895.